Women Hybrid Bikes You Will Love Plus Tips on Choosing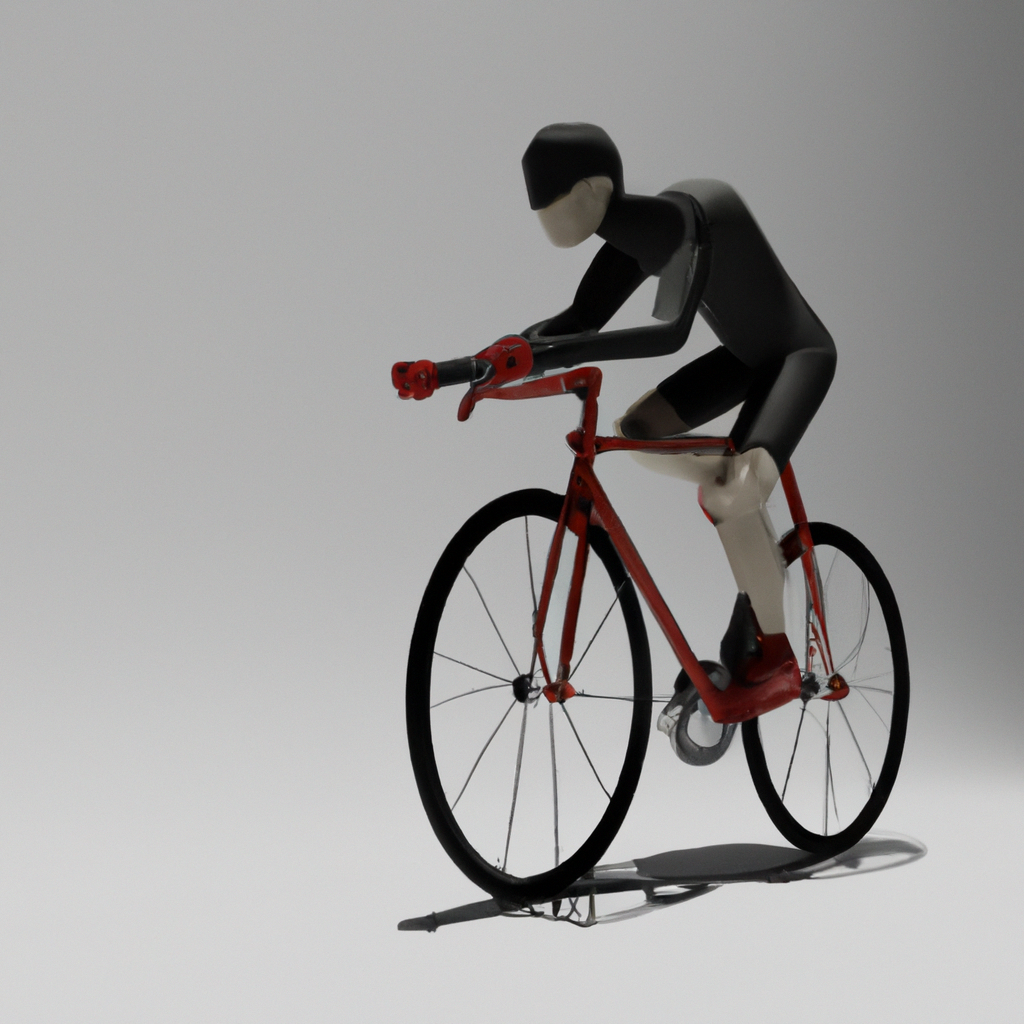 Introduction
Women's hybrid bikes are one of the most popular types of bicycles for both recreational and serious riders. They offer many benefits, including the versatility to handle a variety of terrain, the possibility for comfortable seating positions, and great speed on all surfaces.
Hybrid bikes are designed to be used on roads, trails and gravel paths alike, making them an ideal choice for those who want an easy ride. The perfect hybrid bike combines characteristics from mountain bikes and road bikes to create a versatile ride that can handle all types of terrain.
Whether you're looking for a new bike or just want to find out more about hybrid biking in general, this guide to women's hybrid bikes is a great start.
We'll explore:
Different types of hybrids available
Important features like frame materials, handlebar style, tire widths and more so you can make an informed decision when it comes time to purchase your own bike.
How to choose the right size women's hybrid bike
Helpful advice when it comes time to shop around for one.
Popular models that may be just what you're looking for!
Types of Women Hybrid Bikes
Hybrid bikes are a great option for women as they offer a comfortable ride while still providing the speed and agility of a road bike. There are a variety of hybrid bikes on the market with different sizes, styles, and features. Some common types of hybrid bikes for women include flat bar, step-through, gravel, and fitness hybrids.
Let's break down the features each of these offer:
Flat bar hybrids offer a lightweight frame, upright riding position, and fast-rolling tires.
Step-through hybrids are designed for easy mounting and dismounting, with a low step-through frame.
Gravel hybrids are designed for off-road riding, with wide, knobby tires and a more upright riding position.
Fitness hybrids offer a light frame, upright riding position, and fast-rolling tires.
Mountain Hybrid Bikes
Mountain hybrid bikes are excellent options for women cycling on diverse terrain, casually cruising on bike paths, or heading off-road. These bikes typically feature a more aggressive frame geometry than the other types of hybrid bikes and incorporate features of traditional mountain bikes.
Mountain hybrids have wide handlebars, wider tires with knobby treads, a suspension fork to dampen bumps and shocks from trails, disc brakes that respond well in any condition – wet or dry – and offer superior stopping power, and wide gearing ranges to tackle climbing and descending.
These mountain hybrids often come with a range of adjustable brakes and gears to make it easier for you to customize your ride depending on the weather conditions or type of terrain ahead. Visually, these bikes are designed with comfort in mind but also incorporate many elements from mountain bikes in pursuit of tackling tougher terrains.
Mountain hybrid sizes may vary from XS (17 inches) to XXL (23+ inches). Other specs vary from one manufacturer to the next but all share the same designed purpose – functional off-roading for leisurely riding at its best!
City Hybrid Bikes
City hybrid bikes, also known as urban hybrids, are an excellent choice for commuting or recreational purposes. These models offer a comfortable, upright riding position with easy-to-reach handlebars and adjustable stems that make it easy to adjust the fit for extended periods of riding. Many city hybrids also include components such as fenders and racks for carrying cargo that are ideal for cycling around town on errands or leisure rides.
City hybrid bikes usually have wider tires with increased traction patterns than road bikes and a nice combination of reliable components, such as disc brakes and higher quality shifters. Some models even come with integrated LED lights built into the frames so you can easily navigate in low light conditions. The overall result is greater confidence when tackling potholes, slippery roads and other hazards while cycling around town.
Popular options within this category include:
Electra Loft 1D Women's Hybrid Bike
GT Nomad 1 Women's Hybrid Bike
Raleigh Detour 2 Women's Hybrid Bike
Tern Vektron D8i Folding Electric Bike
Cannondale Quick CX 2 Women's Hybrid Bike
Comfort Hybrid Bikes
Comfort hybrid bikes are a popular choice for women and offer a comfortable blend of features from both mountain and road bikes. The frames of these hybrid bikes are generally slightly more upright with taller head tubes for an easier, more upright seating position. They often have suspension forks and/or seat posts to reduce vibration when riding over surfaces that are less than perfect. These bikes usually feature flat bars instead of drop bars, but you can easily attach drop handlebars if you prefer that style. Comfort hybrids also include wider tires able to take on a variety of terrain, while remaining light enough to be efficient when riding on roads and paths.
Other features you'll find in comfort hybrid bikes include:
Fenders, racks or panniers already installed
Kickstands
Quick-release wheels
Wide gearing options
Comfort hybrids can be used for fitness riding, commuting or long-distance touring – perfect for off-road adventures as well as city streets! Popular models include Specialized Crossroads Sport Women's Hybrid Bike and Trek FX 2 Women's Disc Hybrid Bike. When looking for the perfect comfort hybrid bike for your needs, it's important to consider frame size and weight as well as the components (brakes, gears) that will allow you to sufficiently enjoy your ride no matter the terrain!
Folding Hybrid Bikes
Folding hybrid bikes provide a unique combination of ease, reliability and portability. These bikes combine elements of both road and mountain bike styles to offer riders comfort, versatility and a faster ride than many conventional styles.
Folding hybrid bikes are ideal for commuters who need to take their bike with them on public transportation, as well as long-distance cyclists who need something lighter and more portable. Whether you're a recreational cyclist or an urban commuter, these bikes offer something for everyone.
The best folding hybrid bikes come with adjustable handlebars, durable suspension forks, puncture-resistant tires and smooth shifting components that make riding a breeze. Many models also have lightweight aluminum frames that come in attractive color options. With the variety of features available, there's sure to be a folding hybrid bike out there perfect for you!
When looking for your own folding hybrid bike it is important to factor in its weight rating (especially when carrying your bike on the go), frame material (aluminum is typically stronger and lighter than steel) and wheel size (larger wheels reduce rolling resistance but smaller wheels increase agility). Before settling on one model consider your intended use case and decide what features are important to you. Weighing the advantages of each will help you make an informed decision on your purchase so that you can get the most out of your bicycling experience!
Benefits of Hybrid Bikes
Hybrid bikes are an increasingly popular option for cycling, combining the best elements of traditional road and mountain bikes to provide a flexible and versatile ride. From leisurely weekend rides to long-distance cycling, hybrid bikes offer a multitude of advantages for riders.
Let's discuss some of the benefits that hybrid bikes provide:
Versatile
The main benefit of a hybrid bike is its versatility. It is designed to provide a comfortable and efficient ride on a variety of terrains – from city streets to gravel roads, even light trails. This makes it the perfect go-to bicycle for all kinds of cycling activities, be it commuting, exercise, or leisurely rides. In particular, hybrid bikes for women are well-suited for leisurely rides with friends and family where you want a bike that's stable and comfortable – but also fast enough to enjoy on a short ride.
Hybrid bikes come with lightweight frames, larger wheels than those typically found on mountain bikes, and suspension forks that absorb shock during unexpected bumps in the road or off-road terrain. Many hybrid bikes now come equipped with disc brakes; however, some models still come with rim brakes which offer superb stopping power when compared to drum or v-brakes.
The geometry of the frame plays an important part in producing a comfortable ride while providing stability and responsiveness when needed as these are designed to have shorter wheelbases offering an efficient compromise between straight line speed and agility in tight corners. Most feature flat bars instead of drop handlebars which provides more control over the bike at slow speeds over technical terrain while also allowing the rider an upright position when cycling more leisurely routes.
In conclusion, the versatility that hybrid bikes offer make them ideal multi-purpose bikes that can provide great pleasure no matter if you're riding urban streets, having fun at your local biking spot or setting out into nature for an extended weekend adventure – there's a hybrid bike to suit your every need!
Comfort
Hybrid bikes are designed for comfort and maximum versatility, so you can use this bike for commuting, cycling on roads and trails, leisure riding or working out. Additionally, hybrid bikes are generally lightweight in comparison to regular mountain or cruiser bikes.
The comfort factor of a hybrid bike is due to its geometry – it typically has a flat bar, difference sizes of wheels and other components combined to provide you with the most comfortable ride. Its suspension system is much softer; however, if you plan on using your bike for off-road biking or trails then be sure to choose one with more cushioning as well as an adjustable seat.
The handlebars and ergonomic saddle design give you control over your steering while providing great support so that you can relax while riding in an upright position without strain on your back or arms. Some hybrid models have narrower tires which allow you to ride fast on the roads whereas other options feature thicker treaded tires appropriate for tougher terrain such as gravel paths.
Durability
Hybrid bikes are designed for a combination of comfort and efficiency, but one of the key features to their success is the fact that they are incredibly durable. Hybrid bikes usually feature large-volume tires which provide comfort for those riding on hard city roads or mountain trails, as well as a frame that's designed to be sturdy and capable of taking extra abuse.
Hybrid bicycles tend to come with steel rims which provide resistance against side forces like braking during heavy terrain. The steel material is also highly durable and can take more bumps than alloy. Most hybrid bikes will also feature double-wall, heavier gauge rims (which are more luxurious) and come fitted with extra range gears. This makes them great for longer journeys or hauling heavy loads.
The bike frames themselves are usually constructed from aluminum or carbon fibre–both materials being strong yet lightweight–to make sure you don't have any unwanted movement when pedalling or hefting your bike across towpaths. Both materials also offer excellent durability so you can safely ride your hybrid bike without worrying about it breaking down soon after purchase.
Cost
Hybrid bikes are becoming increasingly popular, and with good reason. Not only are they multi-use bicycles that are designed for a variety of terrain and weather conditions, but they're also often the most cost-effective option.
Hybrid bikes can range in price from just a few hundred to several thousand dollars depending on the components you choose. Components like brakes, gears, handlebars and frames all play a role in determining the overall cost of a bike. However, buying and maintaining a hybrid bike is typically cheaper than purchasing multiple dedicated mountain or road bikes. This is because with hybrid bikes there's only one model to buy – instead of buying two or three dedicated models for mountain and street use – so you save money on both the purchase costs and maintenance costs for multiple machines.
Of course, prices vary greatly depending on name brand and manufacturer quality levels as well as additional features such as
built-in lighting
cargo baskets
; however, most riders find that hybrids offer better value because there's no need to invest in must-have accessories for each model.
Tips on Choosing the Right Hybrid Bike
Choosing the right hybrid bike is essential if you want to enjoy riding cycling. Hybrids are a great choice for many as they combine the fast rolling capability of a road bike with the comfort and stability of a mountain bike. With so many styles, brands and options available, it's important to understand what features to look out for when buying a bike.
In this article, we'll discuss important factors in choosing the right hybrid bike, as well as some of our favorite women's hybrid bikes on the market.
Consider Your Riding Style
When choosing the right hybrid bike, it is important to consider your riding style and needs. Hybrid bikes are designed to offer a blend of road and mountain bike performance, making them suitable for a range of terrains and activities. For instance, a woman-specific hybrid bike with low step-through frame geometry may be better suited to commuting or leisure riding than a unisex model with more upright geometry.
If you prefer to ride on smooth tarmac roads at urban speeds, then you may want to look for features such as smoother-rolling 700C tyres with fewer treads, or lightweight aluminium frame components. Conversely, if you're seeking extra comfort or planning trips off-road, then larger 28 inch wheels with wider more aggressive tyres can be beneficial.
Before committing to one particular model of hybrid bike check that it has all the necessary components you need for your chosen activity. Most hybrids now come fully equipped with mudguards and rear rack fittings but these can be omitted on some models so make sure you double check before purchase. Other features which can vary from one model to another include adjustable suspension systems (preload or lock out), handlebar grips (for comfort) and various gearing options (multiple chainrings).
Consider Your Budget
When it comes to choosing a women's hybrid bike, you should begin by determining the amount you are able to spend. You can find great women hybrid bikes at any price range, but the more you invest, the more features and better quality of bike you will be able to purchase. Because of this, it is important to take a look at your budget before browsing around for bikes.
Additionally, don't forget about future costs. These include services such as maintenance and repairs that may be needed over time as the bike ages or if something breaks down unexpectedly. Make sure that you leave yourself some room in your budget account for these scenarios and any additional accessories such as lights or baskets for comfortable storage on-the-go.
Now that you have taken into consideration your available funds for the purchase of a women's hybrid bike, your next step should be looking into what models fit best within those funds. Doing this ahead of time can save valuable time when shopping and ensures that all options lying within your price range will be seen. After narrowing down your choices to several hybrids within your budget range, it is time to find out which ones offer features that meet your essential needs in terms of riding experience.
Consider Your Height
When selecting a hybrid bike, one of the most important things to consider is your height in relation to the size of the bike. A hybrid bike should be sized according to your physical dimensions, so it's best if you can visit a shop and try out different models. The size of a hybrid bike should match your height as closely as possible for optimum comfort and safety; an incorrectly sized frame could make riding uncomfortable or even dangerous.
Hybrid bikes generally come in small, medium and large sizes, so you can compare the length of your inseam with those specifications to best gauge which size is right for you. Generally speaking, if your inseam is:
Less than 29" then you should opt for a small bike;
29-32" means a medium size frame;
32-35" suggests that you should go for a large frame.
However, this rule is not set in stone and many manufacturers have their own sizing systems that could differ from these measurements. It is always best to double check before purchasing!
Consider Your Comfort
When you're browsing through bikes, it is important to consider your comfort. So, before you decide to invest in a women hybrid bike, take a few moments and make sure it is absolutely the right bike for you.
When looking for the best hybrid bike consider its size and fitting. Buy the right frame size that is suitable for your height or riding style. In general, for smooth rides on roads or sidewalks, larger frames will be better balanced than smaller sizes. You may also want to consider getting an adjustable seat so that you have more control over your ride and posture. The handlebars also play an important part in your comfort – narrow or wide handlebars make it easier to maneuver your bike but can affect its overall performance.
Think about how often and where you will be using this hybrid bike:
Will you be riding mostly flat surfaces such as light trails?
Do you want to try out some rougher terrains?
Will the majority of your rides take place during summer or winter months?
All these factors should be taken into consideration when selecting the right size and style of hybrid bike that will best suit your needs and preferences. Once you've narrowed down your search, move on to test driving different models and feel what works best for you!
Conclusion
In conclusion, when it comes to choosing a hybrid bike for women, there are many options available, so be sure to take the time to figure out which one is right for you. Keep in mind, the amount of research and knowledge you gain will help you determine which hybrid bike best suits your style as well as comfort needs.
Think about what type of riding you'll be doing and consider all the important factors before making your purchase. With these tips and information in hand, you'll be ready to make a well-informed buying decision that may have you rolling with the wind on your next ride with the perfect hybrid bike:
Consider the type of riding you'll be doing.
Think about your comfort needs.
Research the different hybrid bike models.
Check out the features and components.
Test ride the bike to get a feel for it.
Compare prices and models.
Frequently Asked Questions
Q: What are the benefits of owning a hybrid bike?
A: Hybrid bikes provide the best of both worlds, combining the efficiency of a road bike with the comfort and maneuverability of a mountain bike. The large tires provide more traction and a smoother ride and many hybrids feature adjustable components such as handlebars, stem, and saddle, making them more comfortable for riders of different sizes.
Q: What should I look for when choosing a hybrid bike?
A: When choosing a hybrid bike, look for one with adjustable components such as the handlebars, stem, and saddle to ensure a comfortable fit. You should also consider the frame material and size, the wheel size, and the number of speeds. You'll also want to think about the type of terrain you'll be riding on, as some hybrids are better suited for flat roads while others are better for off-road conditions.
Q: Are there hybrid bikes specifically designed for women?
A: Yes, there are many hybrid bikes specifically designed for women. Many of these bikes feature a sloping top tube and shorter reach to the handlebars for a better fit for women's bodies. Additionally, some women's hybrid bikes have step-through frames, which make it easier to mount and dismount the bike.